A New
Paradigm
in Tech
Investment,
where DESG Standards
mean benefits for all.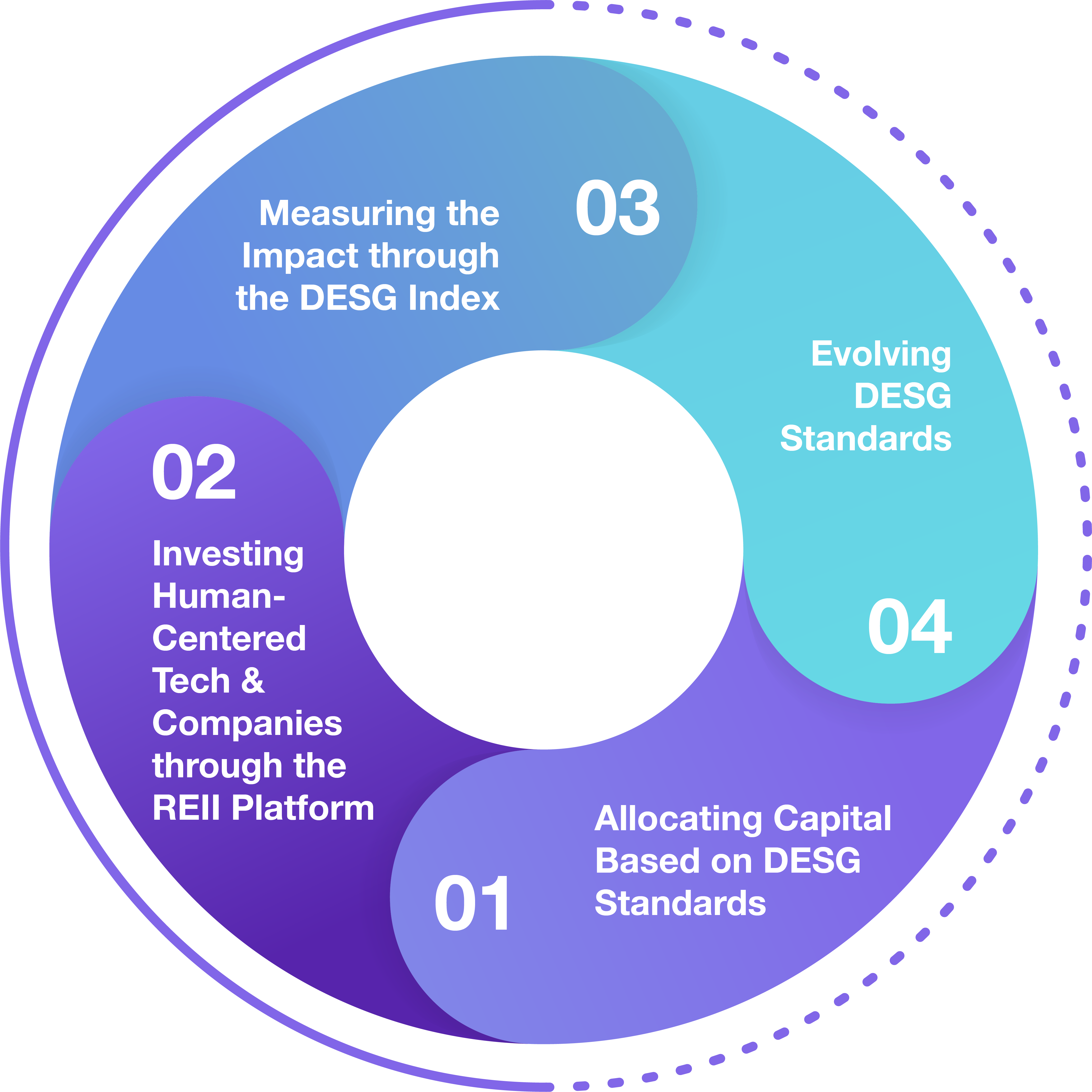 HumanX Funds
The world's first fund of funds for Digital-ESG
The HumanX Funds invest in tech funds or companies based on the DESG standards.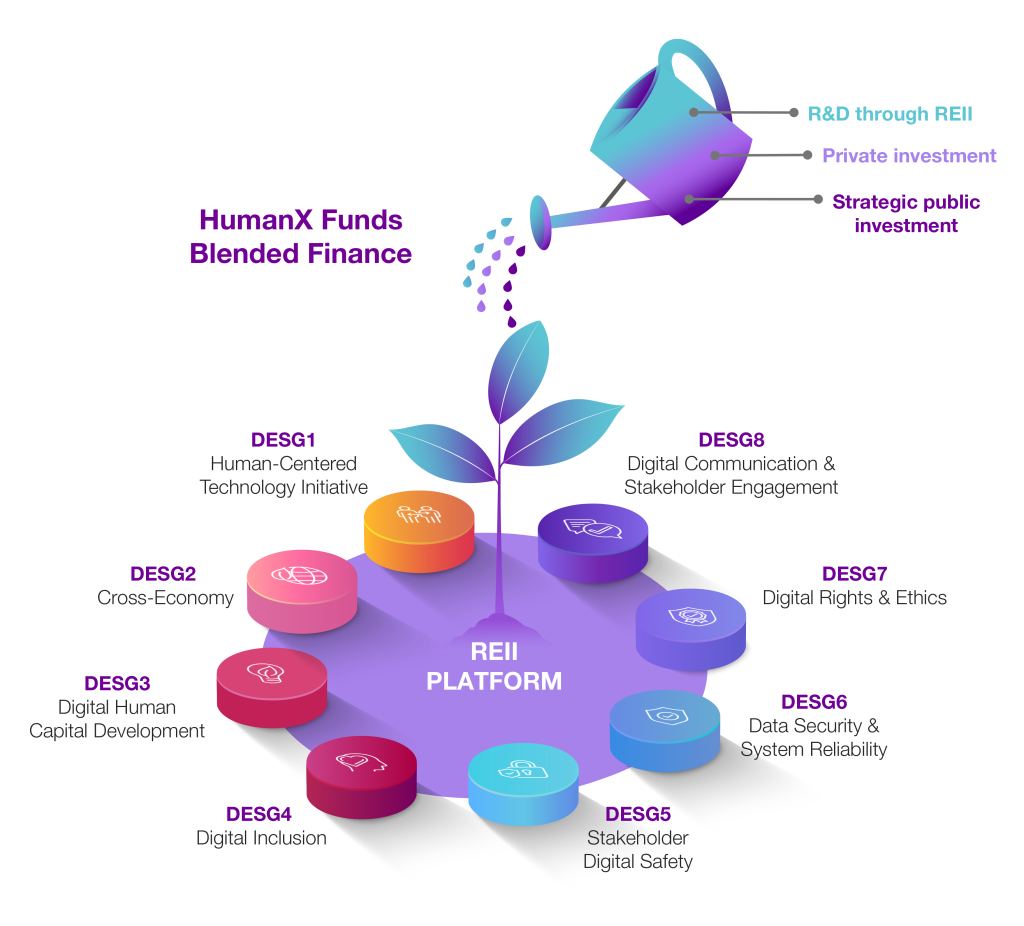 Common Pool.
Common Interest.
Common Goal.
We all share the fruits of the investments.
Our HumanX Funds benefit every member of the DESG fund family, including the related universities and innovation hubs.
The HumanX Partnership can join the HumanX funds:

Digital-ESG investment mandates will be embedded throughout the investment process to maximize digital opportunities while mitigating digital risks.

The VC funds will be highly encouraged to align proactively with and support target countries' digital economy's Digital-ESG agenda to improve nations' sustainability and well-being.

The HumanX Funds investment will mutually benefit all members of the VC funds family and ecosystem by sharing the overall profits through the DESG Common Pool Fund.
Funds Family
DESG Investment Theme
Programs
Target Fund Size
DESG Climate-Tech-Fund
DESG 1:Sustainable Digital transformation of traditional industries
Climate Technopreneurship Fund
USD 200M
DESG 2: Transformation of waste /neglected materials for the future
Cross Economy Fund
USD 400M
DESG Edu-Tech-Fund
DESG 3: Education technology for democratization of digital skilling for the masses
Powered-by-DQ Fund
USD 50M
DESG Digital-Inclusion-Fund
DESG 5: Metaverse youth empowerment
Project 1 Trust Fund
USD 10M
Program:
Climate Technopreneurship Fund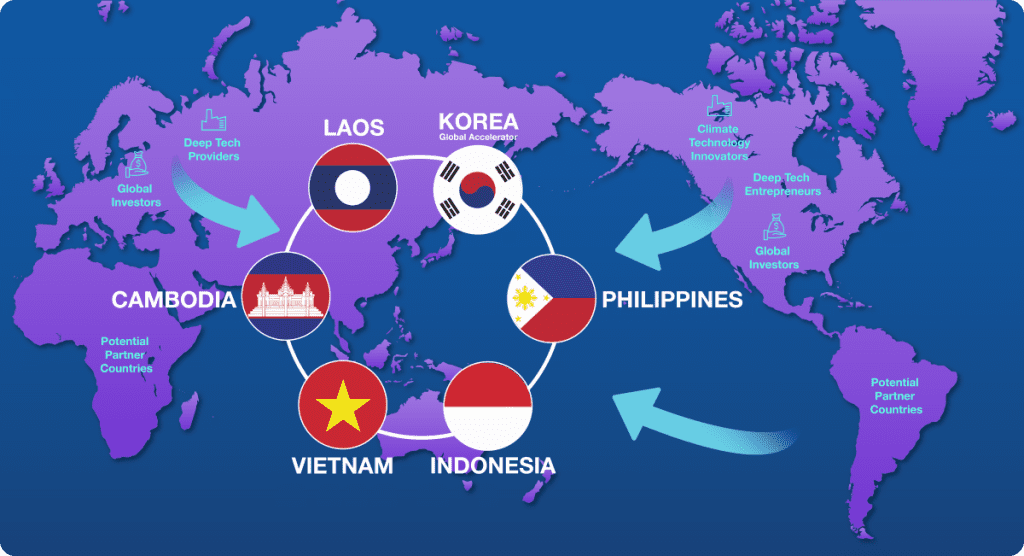 Target Fund Size: 200 Mill USD
LP: Green Climate Fund (GCF), Korea Development Bank (KDB)
Coordinating partners: Global Green Growth Institute (GGGI), Ministry of Science and ICT, Korea
Description: Building a Collaborative Research, Development, and Business (R&DB) Programme to Promote Climate Technopreneurship in five ASEAN countries (Indonesia, Viet Nam, Philippines, Cambodia, and Laos)