We are a network of networks of pioneers with deep insights and foresight into technology and its impact on humans and societies.
Sustainability x Wellbeing x Prosperity
We reject the common belief that sustainability, wellbeing, and prosperity are separate and, some say, contradictory issues.
You can empower technology with the purpose of achieving these three goals simultaneously.
Joining HumanX allows you to co-create and/or adopt the industry-driven guidelines for the Digital-ESG (DESG) Standards to achieve beyond-sustainability.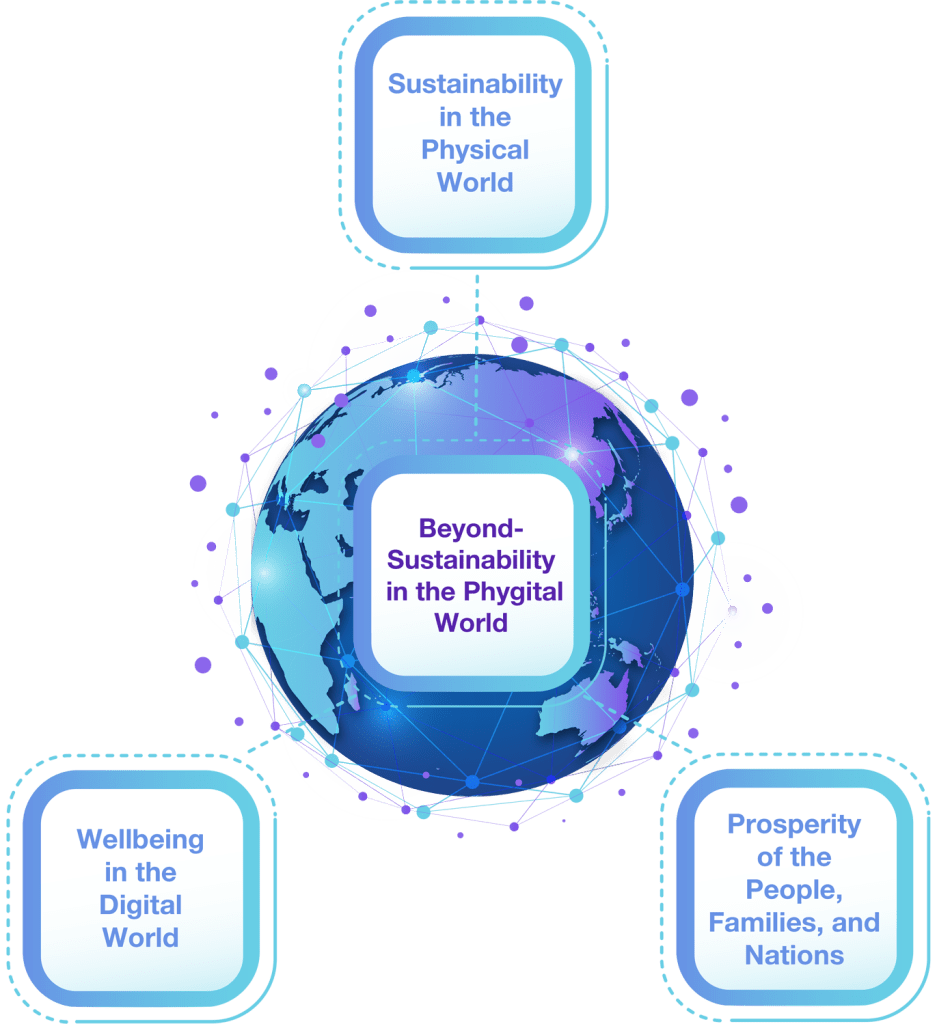 Cross-Pollinating the Digital-ESG Investing
We're talkers; we're doers. We invest based on the DESG Standards we create.
The HumanX Fund is the world's first fund-of-funds to invest in technology companies promoting beyond-sustainability in the phygital world. 
Join us in the HumanX Fund community with its leading tech investors, universities, and companies worldwide. By sharing the fruits of the HumanX Funds, we cross-pollinate DESG Investing.
Monitoring Impact
Through global collaboration, we are developing a DESG Index to measure and monitor the financial, social, and national impact of companies on beyond-sustainability.
This DESG Index will help you measure, track, and enhance the performance of your company or investment vehicles with social impacts beyond financial returns.